We have a wide range of services that allow us to work on a variety of projects. Some of our more recent projects include:
Gumbuya World Water Park
Gumbuya World is One of Victoria's premier Water Parks with state of the art facilities and latest attractions. We have provided support support since the project conception in 2017 and continue to offer around the clock support to ensure the facility is maximising it's potential.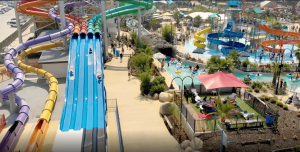 National Sea Simulator AIMS – Townsville
The Australian Institute of Marine Science built a is world class facility that is used by scientists across the globe to tackle many of the oceans biggest threats and challenges. We are proud to say that we worked in very close collaboration to ensure the world first simulations could be run and real time data can be collected and used to future protect our most precious resources.
Melbourne Zoo Seal Enclosure
A long standing client of WJPratt, we have recently upgraded the water filtration plant and facility we installed over 10 years ago to help maintain a safe and healthy environment for the mammals and aquatic sea life that the zoo showcases.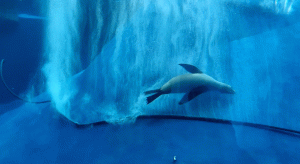 Pakenham Horse Pool
The Pakenham race course has recently had substantial upgrades and built a trailblazing facility for the horse racing industry. We have been actively involved in the design and construction of this pool and filtration system and continue to have a strong relationship while providing servicing and maintenance for the facility.
Tindal RAAF Base
Both 50m swimming pool and plant room has been upgraded in the latest upgrade of the RAAF Tindal base.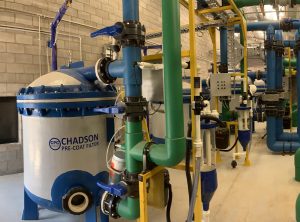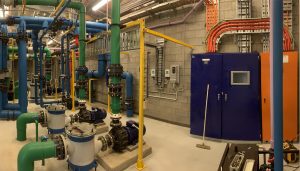 FINA World Championships Pool Construction & Water Treatment
Construction of the world's largest ever modular pool (main competition pool), as well as construction of the warm up pool and water treatment to both. Constructed at Melbourne Park Tennis Centre, in Rod Laver Arena and on the indoor courts.
RACV Torquay & Cape Schank Aquatic & Day Spa Facilities
Victoria's most iconic day spa facility, redeveloped Bathhouse comprises two social mineral bathing experiences:
• Mineral relaxation bathing, where the water is heated to approximately 34 degrees Celsius.
• Spa bathing experience in waters heated to approximately 36 degrees Celsius
• Salt and Magnesium Flotation Pool heated to 36 degrees Celsius.
• Walk in Cool Down Pool to Cool your body down or experience extreme bathing for wellness.
• Outdoor Creek side Bathing at 38 degrees Celsius.
The treatment system uses processes including filtration, ultra violet disinfection, chlorine and mineral disinfection systems.
Batemans Bay Regional Aquatic Centre
The facility consists of a 25 metre lap, warm water, leisure and tots pools with internal and external 450m2 splash pad and 4 No. water slides. The treatment systems include pre-coat media filters, ultra violet disinfection and chlorination.
Completed Projects
AQUATIC CENTRES & PUBLIC POOLS
Melbourne Sports and Aquatic Centre
FINA 2007
Mill Park Aquatic Centre
Esperance Aquatic Centre (WA)
Melville Aquatic Centre (WA)
Riverton Leisureplex(WA)
Hamilton Aquatic Centre
Melton Waves
Maribyrnong Aquatic Centre
Croydon Aquatic and Leisure Centre (AquaHub)
Altona Leisure Centre
Narre Warren Aquatic (Casey ARC)
Cranbourne Aquatic (Casey RACE)
Kyneton Aquatic Centre
Knox Leisureworks
Hamilton Aquatic Centre
Hobart Aquatic Centre (TAS)
Geelong Leisure Link
Cambden Aquatic Centre (NSW)
Glen Eira Aquatic Centre (GESAC)
Greensborough Aquatic Centre (WaterMARC)
Devonport Aquatic Centre (TAS)
Ballarat Aquatic Centre
Wodonga Waves
Kwinana Aquatic Centre (WA)
Bairnsdale Aquatic Centre
Wickham Swimming Pool
SPORTING CLUB TRAINING FACILITIES
Richmond Football Club
Collingwood Football Club
Essendon Football Club
St Kilda Football Club
Tattersalls Club (NSW)
Peninsula Kingswood Golf Club
HOTEL, WELLNESS, DAY SPA, HYDROTHERAPY
Crown Promenade Hotel
Burswood Casino (WA)
Hepburn Bath House
RACV Torquay
RACV Cape Schank
Hayman Island (QLD)
Herston Hospital Hydrothreapy
Royal Childrens Hospital Hydrothreapy
Broadmeadow Hospital Hydrothreapy
SCHOOL AQUATIC FACILITIES
St Margarets Anglican Girls (QLD)
St. Catherines School
Mentone Girls Grammar School
Bialik College
St Kevin's College
Wenona School (NSW)
DEFENCE FACILITIES
HMAS Albertross (NSW)
RAAF Base Amberley (QLD)
Defence Establishment Berrimah (NT)
RAAF Tindal (NT)
AGED CARE AQUATIC FACILITIES
TLC Armstrong Creek
TLC Forrest Lodge
TLC Homestead Estate
TLC Noble Gardens
Baptcare the Orchards
EXHIBITS & AQUACULTURE
Taronga Zoo – Australian Coast Line Precinct
Melbourne Zoo – Trail of the Elephants
Melbourne Zoo – Wild Seas
Melbourne Aquarium
AIMS – SeaSIM
National Gallery of Victoria
Melbourne Aquarium